| | |
| --- | --- |
| | |

How It Works
Where It's Used
Who Buys It
Why Buy It
Colors
Removable fabric hurricane shutters that can be color coordinated with a home.

Their unique construction and optional integrated UV resistant covers allow the hurricane shutter to be stored outdoors and visually blend into the home.
Residential and commercial installations where permanent systems are prohibited or not desirable and where minimum visual impact is desired. Perfect for patios, windows, doors, etc.
People who need shutters but don't want to change the way the house looks.
Do-It-Yourselfers
High performance with minimal visual impact and a good balance between cost and convenience.
Hurricane screens are available in four colors (black, white, light tan, dark tan).
Optional UV covers are available in four standard colors (white, sand, light gray, tan), and thousands of custom colors.
available colors




cover colors














Customer Reviews & Testimonials
"I would for sure do it again and am very satisfied with the product. The end product is really very impressive and very easy to set up if a storm is approaching."
-Malcolm, Stuart, FL "I love the quality of the product. The construction and materials are fabulous."
-Sue, Palm Harbor, FL "Just a quick note that the [StormWatch shutters] went up without a glitch. Measurements were perfect. I'm impressed with the quality of the product, we'll recommend you to our friends. It was a pleasure doing business with you guys."
-Jack, Palm Beach Gardens, FL
Product Overview
Installation
Professional or Do-It-Yourself
Materials
Hurricane screens are woven polypropylene mesh.
Optional UV covers are Sunbrella (TM) acrylic.
Stainless steel installation hardware is recommended.
StormWatch's patented anchor connection clamps,
click here to learn more
Warranty / Guarantee
TEN YEARS
Product Video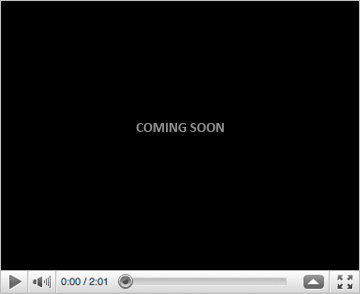 Dealer Locator
Enter Zip Code OR City and State

Frequently Asked Questions
Answers to commonly asked questions about StormWatch fabric hurricane shutters.
learn more »




Testing & Certifications
Learn how StormWatch tests and certifies fabric shutters to perform as they do.
learn more »

StormWatch Products
View the collection of StormWatch's latest and upcoming products.
learn more »

Customer Testimonials
Read what our clients have to say about their StormWatch fabric shutters.
learn more »

Company News & Events
Relevant information about StormWatch storm shutters for the press and the public.
learn more »



Home

Buy Online
Do It Yourself
Architects
Locate a Dealer
Warranty Information
Why Screens

Why Screens
Products

Storm + Dual Screen System
Single Hurricane Screen
Insect Protection
Exterior Sun Shade
Strap and Buckle
Clip and Rod
Screw Clip


Company



Contact Us
FAQ's
Test / Certifications
Testimonials
Press
Videos