| | |
| --- | --- |
| | |

How It Works
Where It's Used
Who Buys It
Why Buy It
Colors
This manually fastened system is typically put up for a storm and removed afterwards. The screen is manufactured to customer provided dimensions and features fully sewn edges to eliminate fraying and provide a strong and durable hurricane shutter that will last season after season. Screw Clip Screens are made from the same see-through fabrics as our more expensive hurricane screens. The end user simply attaches the screw clips as needed along the panel edge and installs the corresponding anchors.
Screw clip screens are code complaint for every windzone in the world under the International Building Code and in Florida under the statewide Product Approval System. This product carries a wind speed rating up to 250 MPH and is on average twice as strong as the most demanding code requirements in the highest wind zones.
Our screw clip screen is the most popular Do-It-Yourself hurricane screen in the market. For the homeowner, few tools are required and the screens are typically measured and ordered one weekend and installed the next.
StormWatch screw clip screens are lightweight (7oz./SqYd), see-through (as opposed to competitors' "translucent" screens – a.k.a. not see through), easy to use (StormWatch Screw Clips require 60% fewer fasteners over competitors' screens) and they arrive ready to install.

Most importantly, StormWatch Screw Clip screens are accepted by every insurance company and as an added bonus, the screens qualify for the highest insurance discounts available for hurricane shutters.
Hurricane screens are available in four colors (black, white, light tan, dark tan.)
available colors




*color match available
Customer Reviews & Testimonials
[After Hurricane Irene came through] "The screens worked well - they took the brunt of what we had. They were great. The BEST part was how clean the windows were when we took them down! The windows were almost spotless!! Proof that they stop that driving rain too!"
Chris, The Bahamas "Everything went just great. Got all installed. Have pictures and will send to you soon. Thank you for your help and providing a quality product. We have shown several people the product and many are interested. Thanks again!"
John, Brooksville, FL "The screens arrived on Friday, they're great. Thanks so much for the speedy service."
Carli, Key Largo, FL
Product Overview
Installation
Professional or Do-It-Yourself
Materials
Hurricane screens are woven polypropylene mesh.
Stainless steel installation hardware is recommended.
Warranty / Guarantee
Ten Years
Product Video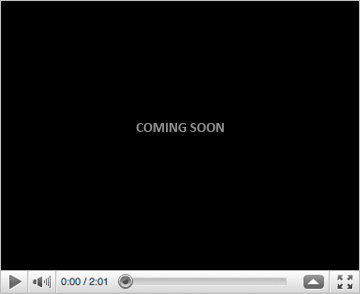 Dealer Locator
Enter Zip Code OR City and State

Frequently Asked Questions
Answers to commonly asked questions about StormWatch fabric hurricane shutters.
learn more »




Testing & Certifications
Learn how StormWatch tests and certifies fabric shutters to perform as they do.
learn more »

StormWatch Products
View the collection of StormWatch's latest and upcoming products.
learn more »

Customer Testimonials
Read what our clients have to say about their StormWatch fabric shutters.
learn more »

Company News & Events
Relevant information about StormWatch storm shutters for the press and the public.
learn more »



Home

Buy Online
Do It Yourself
Architects
Locate a Dealer
Warranty Information
Why Screens

Why Screens
Products

Storm + Dual Screen System
Single Hurricane Screen
Insect Protection
Exterior Sun Shade
Strap and Buckle
Clip and Rod
Screw Clip


Company



Contact Us
FAQ's
Test / Certifications
Testimonials
Press
Videos